---
---
---
Briggs & Riley's new, casual ZDX and Delve collections are the perfect partners
for everything from spring road trips to weekend getaways.
---

---
---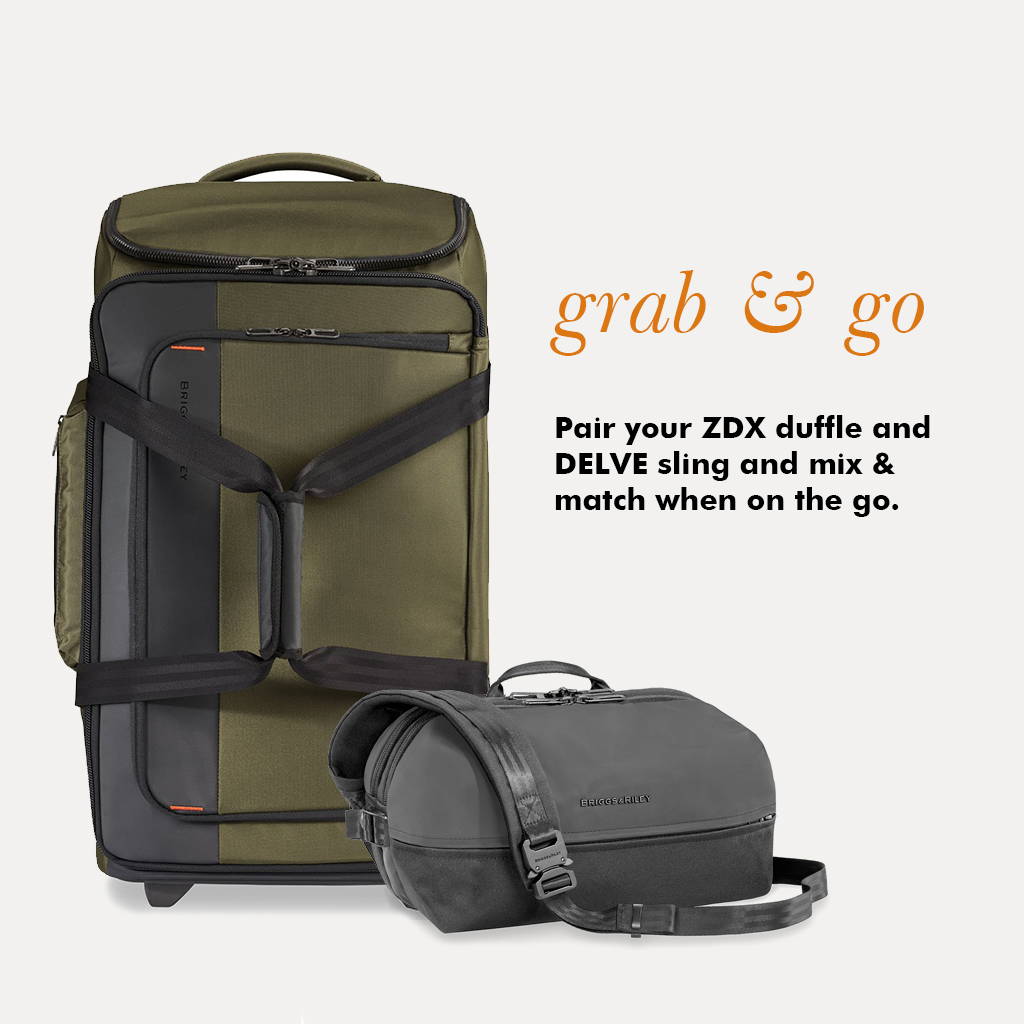 ---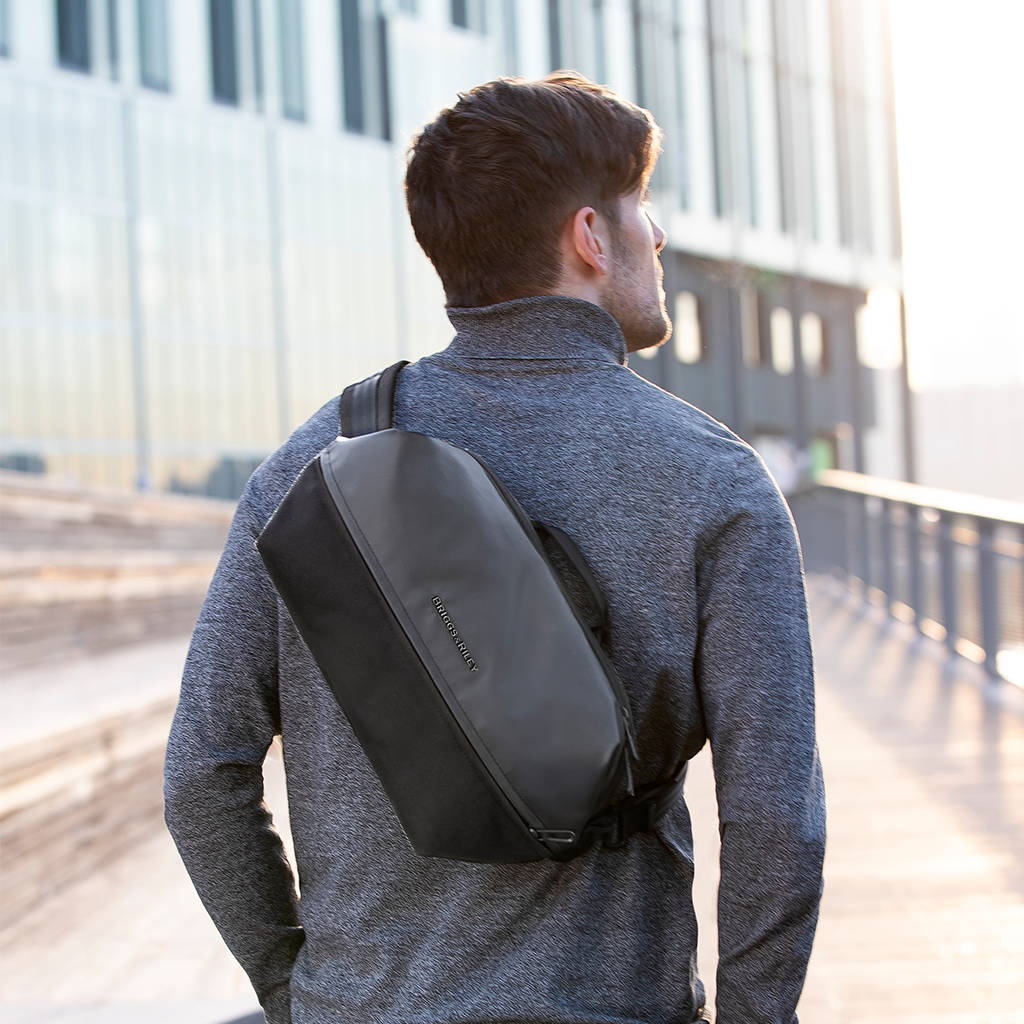 ---
---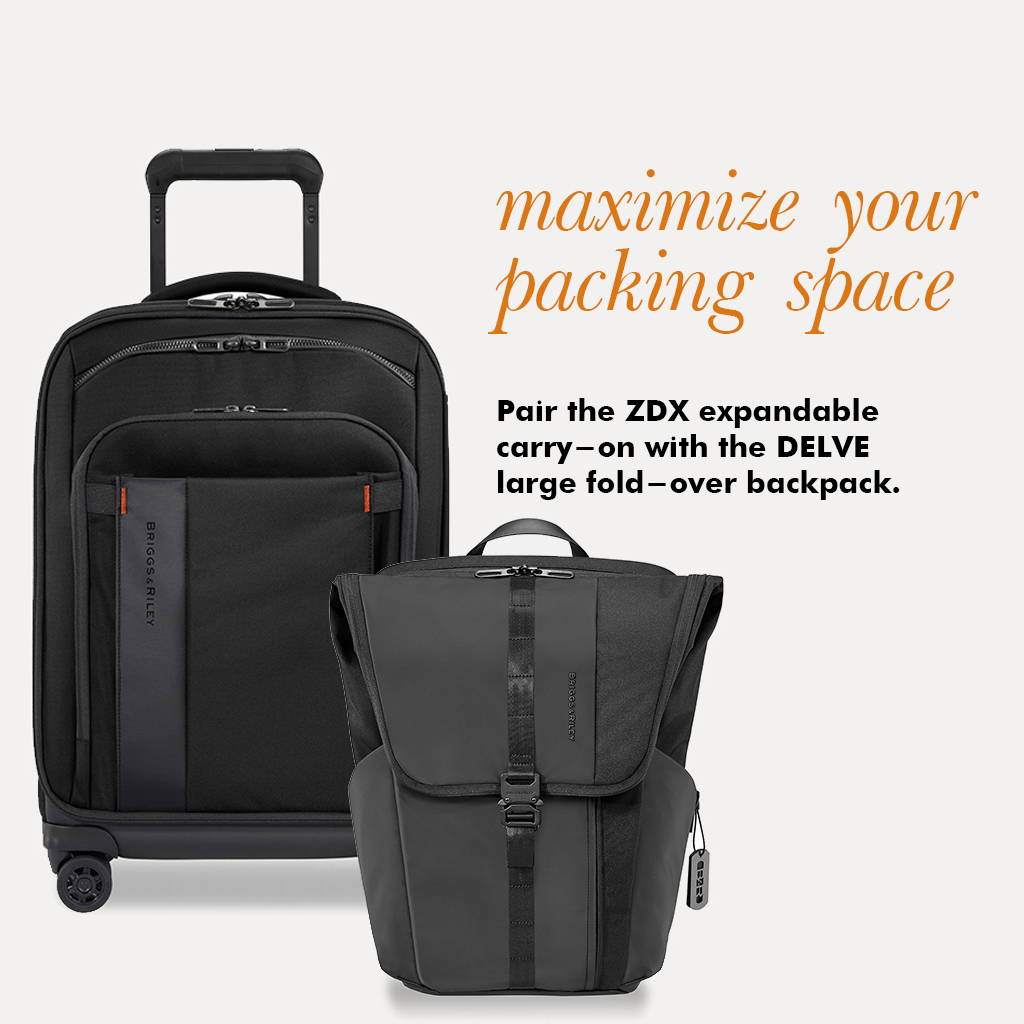 ---
---
---
---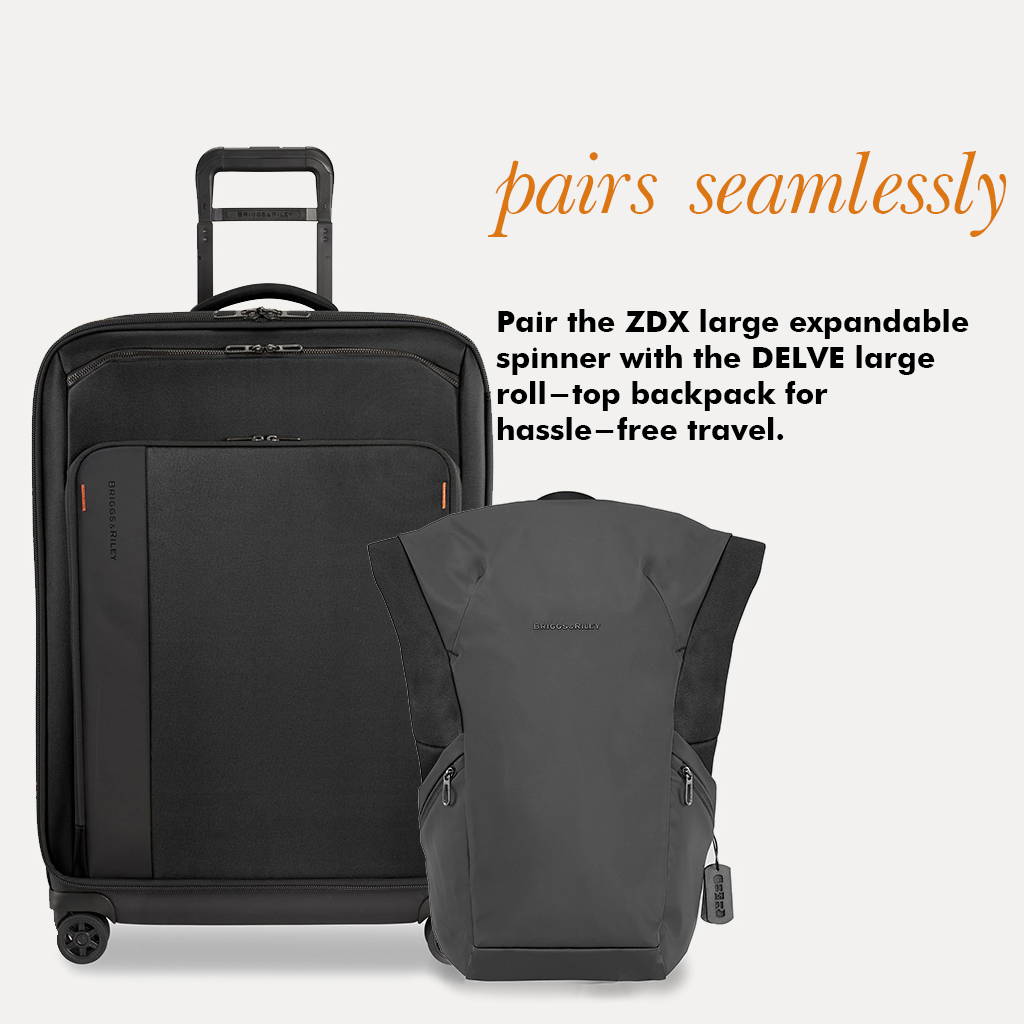 ---
---
---
---
Delve and ZDX
In some cases, two is better than one — especially when traveling. Case in point, our Delve and ZDK collections make such a perfect pairing. While they're both highly efficient on their own, they truly complement one another. Let's take a closer look.
Luggage and Bag Pairings for Maximum Storage
Even with a big suitcase such as the Delve Large Expandable Spinner, you still may need extra room for those odd-shaped items or bulky boots or shoes. No problem. The ZDX Cargo Satchel can be used as a carry-on or tucked into your suitcase for later use — like to bring home souvenirs, for example.
Or perhaps you don't want to check your bag but still want to be able to bring all of your necessities. In that case, you can pair the Delve Domestic Carry-On Expandable Spinner with the ZDX Large Fold-Over Backpack or Crossbody Sling Bag, and you're good to go.
Luggage Types that Pair Seamlessly
ZDX bags are smaller than Delve suitcases, so they're easy to travel with when paired together. For example, you can sling the Large Roll-Top Backpack on your back while rolling the International Carry-On Expandable Spinner. Or, you can check-in the Large Expandable Spinner and use the Medium Backpack as your personal item. Traveling for business? The Domestic Carry-On Expandable Spinner pairs perfectly with the Convertible Brief.
Features to Consider When Pairing Luggage
When pairing luggage, there are a few things to consider. For starters, think about how the two pieces will fit together. For example, if you choose a Delve bag such as our Medium Expandable Spinner, you get the advantage of our patented Outsider handle for a flat, roomier interior. Lots of other thoughtful details include our Smartlink strap for connecting two bags. The Convertible brief fits nicely on top of any piece of Delve luggage, and a cross-body bag or backpack easily pairs with any type of bag due to ease of mobility.
It's not uncommon to have to travel with more than one bag, but pairing luggage doesn't have to be complicated — especially when you're working with pieces from the Delve and ZDX collections. Whether you're traveling for business or pleasure, Briggs & Riley has the perfect pair of luggage for you.