Briggs and Riley is the only luggage company that offers a lifetime guarantee. In the unlikely event that your bag needs to be repaired, we are here for you.

Our simple as that® guarantee means if your bag is ever broken or damaged, we will repair it free of charge, no proof of purchase needed, no questions asked.
Do-It-Yourself
Take the repair into your own hands. we offer DIY repair kits to help you save on time and avoid freight cost.
View Repair Kits
Global Repair Network
Send or bring your bag to a local Authorized Repair Center. They are located throughout the world.
Find a Repair Center
B&R Repair Center
We'll repair or replace damaged parts with the closest matching part or component and color.
Send in Your Bag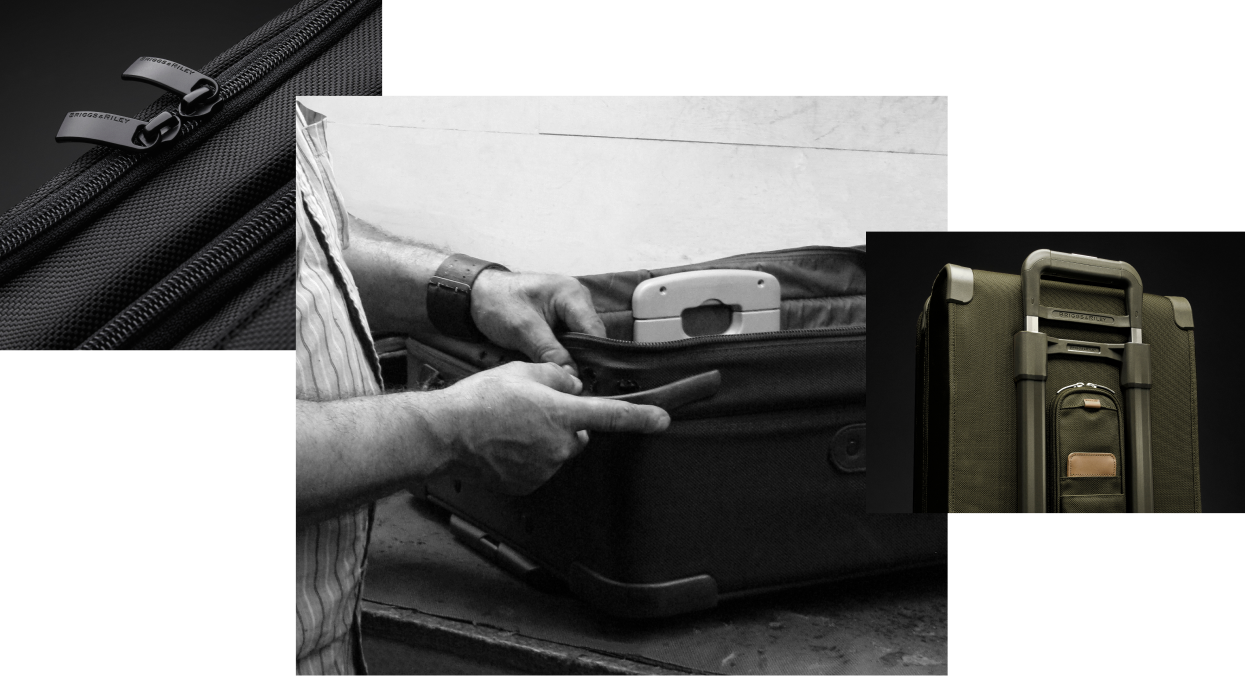 Frequently Asked Questions
We do not cover cosmetic wear-(scratches, dents, dings, scuffs, stains, color changes, normal wear and tear (including inner fabric), damage of contents, fabrics that are discolored or degraded from UV or water due to improper storage, or the replacement of lost or stolen bags and/ or its contents.
If you wish to hold them responsible, we suggest that you file a claim with the carrier before leaving the airport. If not we will be happy to repair your luggage at no charge.
You are responsible for the cost of shipping your bag to us, however we will return the favor and ship your bag back to you free of charge. You have the option to purchase a shipping label directly from us. Just check the "Purchase a repair shipping label" box at the bottom of the "Submit a Repair" page.
Due to normal wear and tear, it is not always possible to return your bag in its original condition. Due to the discontinuation of a particular part or color, identical replacement parts may not be available.
Didn't Find What You're Looking For?